If you're a local business seeking to succeed in the digital age, you're probably already using Google Business Profile (formerly known as Google My Business). The tech giant's extensive, listing-based platform is geared toward helping internet audiences discover and connect with businesses of all shapes and sizes.
Functioning as a kind of online directory, Google Business Profile (GBP) enables businesses to transmit reliable information about their company across the web, along with providing tools for engaging with customers (current and potential), sharing important updates, and evaluating data insights. Utilizing Google Business Profiles is a no-brainer for local businesses aiming to broaden their audience – and ultimately – increase sales.
THE BLATANT BENEFITS OF GOOGLE BUSINESS PROFILE
There are a number of clear, unambiguous advantages to making use of the GBP platform. Let's take a look at a few:

It's Free
You can start promoting your business, developing your brand, and forging customer relationships – all important goals – without having to shell out tons of your hard-earned money. Google Business Profile is a free tool that allows you to start marketing your business easily and economically.
In addition, signing up for GBP isn't a long-drawn-out or elaborate process. Getting your business included on this free platform is an easy, budget-friendly way to start building your business.

Consistency
You want to be sure that any information about your business that's posted online is factual – regardless of where your customers might find it. Google Business Profile allows you to enter, manage, and update the relevant details about your business across the internet in one directory, ensuring that searchers are receiving the correct information via search engine inquiries. However, this comes with a caveat: you must keep the information up to date in order to reap the full benefits of this Google-powered tool.

Local SEO Boost
GBP can be a critical component of your local search engine optimization (SEO) and marketing strategy, helping local customers find you and improving your business' search engine rankings.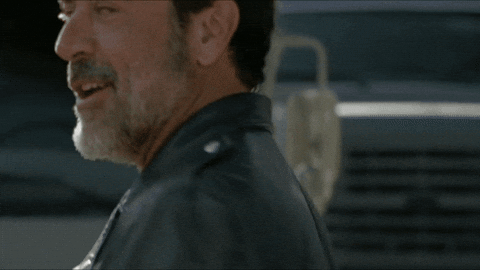 Easily Manageable
Providing audiences with information about your business can be done effortlessly on one master dashboard within Google Business Profile. This offers you a hassle-free way to boost the visibility of your business online. Furthermore, GBP has its own app for easy management when you're on the go.

Helps Create Favorable First Impressions
Crafting an accurate and comprehensive Google Business Profile listing can help present your business in the best light. By availing yourself of GBP's photo and video upload features, you can provide your customers with the most comprehensive representation of what your business can offer them.
Streamlined Review Management
Track, manage, and reply to reviews from your Google Business Profile dashboard in order to keep engaged with customers and improve relationships with them.
Additional Engagement Opportunities
You don't want audiences to simply find your business; you want them to connect with you. GBP provides a number of opportunities for customer interaction, such as posts and messaging, and makes it easy to cultivate relationships with your audiences.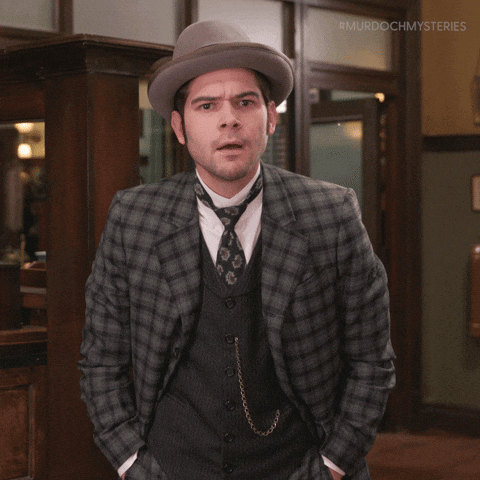 Offers Valuable Insights
Google Business Profile provides you with insider knowledge about your business listing, delivering useful insights into what's working and what isn't. These insights pinpoint exactly how customers locate your listing on Search and Maps, and what they do after finding it. This will help you make any relevant updates in order to improve your listing – and, by extension, your business.
Provides Perspective
With profound insights, review integration, and customer interaction features, GBP lets you gain perspective on the online reputation of your business. Understanding how audiences regard your business will help you improve and grow.
10 OVERLOOKED BENEFITS OF GOOGLE BUSINESS PROFILE
It's plain to see that taking advantage of GBP's vast array of features can help you manage your business information and market your company effortlessly.
But what about the less-obvious benefits of Google Business Profile? Are there hidden perks to this service? Unquestionably! Here are ten top-notch features and benefits of GBP that you might not be aware of:

Bookings
Whenever you're offering a service to prospective and returning customers, you don't want to overburden them by requiring them to jump through convoluted procedural hoops in order to contact you or track down relevant information.
In conjunction with an integrated provider, GBP's Bookings feature makes it simple for visitors to schedule appointments directly through your listing. Within a single online interface, it's also much easier for you to manage those bookings.

Greater ROI
Research has shown that local search delivers a greater ROI than other digital marketing channels. Not only that, but local search also delivers higher-quality leads and better engagement (i.e., clicks and calls).
When you optimize your Google Business Profile listing, you're making significant headway toward building your local SEO and attracting customers to your business. That's a HUGE plus!
Menu Tool
If you're a local restaurant, salon, or other business that offers list-style services, you can use GBP's Menu tool to showcase to audiences what you offer directly within their Google search.
Without having to engage a third-party service, you can modify menu selections, including titles, prices, descriptions, and even nutritional stats. Consequently, your audiences won't have to scour the web for the info they want to know about your business' offerings. Customers will appreciate the practicality and user-friendliness of this.

Heatmap Insights
Along with basic insights about how customers are arriving at your GBP listing, Google also lets you keep track of which areas customers are requesting directions from to get to your business, and at a range of zoom levels such as zip code, city, and country.
This offers valuable insights into which geographical areas are being drawn to your business. In turn, this can help you design and execute your marketing efforts more efficiently. Heatmap insights can be reached via your Google Business Profile dashboard.
Offer Post Tool
It's common knowledge that people are intrigued by a good deal. GBP offers you an easy way to market to value-conscious shoppers with Offer Posts, through which you can advertise discounts and solicit new business. As an added bonus, it's absolutely free to use!

"People Also Search For" Footer
While you would certainly prefer that audiences take a fancy to just your business, GBP delivers simple but helpful insights into your business' competitors with its "People Also Search For" feature.
Positioned at the bottom of your Google Business Profile listing, this footer enables you to see what other kinds of products customers might be searching for, and which other businesses might be similar or otherwise related to yours. By familiarizing yourself with the competition, you can step up your efforts to provide the best value in your field through your business.

Website Builder Tool
Did you know that you can generate a free, customizable, mobile-friendly website through GBP? Their easy-to-use builder tool enables you to create, edit, and publish a simple, yet professional page site that users can access through a Google Search to get in touch with your business. Not only that, but you can equip your site with a customized domain and link it with Google Ads for easy advertising integration.
Relationship-Building Opportunity
Creating and managing a Google Business Profile listing isn't a unilateral effort; it's a golden opportunity to form engaging, mutually beneficial relationships with customers before you even meet them in person.
By creating a comprehensive business listing, updating it frequently, and connecting with audiences through posts, responding to reviews, and messaging, you not only exemplify strong customer service skills, but a bona fide interest in personal connection.
Community
Due to the fact that it's Google, GBP grants you access to a wide-ranging and internet-savvy community that can help as you navigate the tool and attempt to optimize your listing. Within the community, you can request information, gather educational resources, and find solutions to how-to questions as well as best practices.

Partnership
Ingratiating yourself with Google by deploying their tools is never a bad idea for your business. In point of fact, engaging with the "search engine to end all search engines" can only help your business in the long run. Allying with Google's virtual preeminence will help you establish and boost brand visibility.
Final Thoughts
Ultimately, Google Business Profile is good for your business. Making the best use of this tool isn't just about having easily accessible hours of operation info or a few flashy photos on an online directory.
Harnessing the full gamut of GBP's extensive and useful features in order to create and maximize your listing can take your organization to the next level of growth. You'll generate new leads, develop strong customer relationships, and cultivate a favorable online reputation.
If you haven't done so already, you can get started building your listing on the Google Business Profile website. Or, if you prefer, you can enlist the services of a digital marketing agency like HighClick Media to set up and optimize your GBP listing for immediate and prolonged success.
When you're ready to elevate your brand, give us a call at 252.814.2150 or visit highclickmedia.com to find out more about the various services we offer.
*************************
An earlier version of this article appeared at Podium.com.