Is your business is curious about how to make a YouTube video? How many times have you seen a competitor on Facebook Video and thought "we should have done that"?
2016 saw the rise of video content marketing to promote or market brands, products, or services. With each passing year, video marketing integrated deeper into a digital strategy for content marketers until it became a must-have for businesses. 
Video marketing relies on creating and distributing valuable and consistent video content to your target audience to attract, engage, and connect qualified leads. 
54% of consumers want to see more video content from a brand or business they support. On top of that, researchers say that by 2022, 82% of global internet traffic will come from video streaming and downloads.
All of this is great seeing as 88% of video marketers are satisfied with the ROI of their video marketing.
Video content gives a booster shot to your search engine optimization, as well as creating engaging content for your clients to interact with on social media platforms like YouTube and Facebook, or in an email blast. Wherever your target audience can be found!
The production process and how you get the message of your brand across is what matters, and in this blog post, we'll guide you through each step on how to make a video and give you tips and tricks to rev up your video marketing campaigns.
Here's your 5 Step Guide to Video Production!
First point: Conception.
Conception happens when you decide you want to include video marketing into your business strategy. This is the stage where you figure out your target audience and campaign goals. These set the foundation of every successful marketing campaign, and as such are needed in video marketing. A campaign with no foundation will gain no elevation.
After that, it's time to figure out how exactly you want to build upon that foundation with a wide variety of types of videos to choose from!
From Company Commercials & Trailers, Client Testimonials, Employee Spotlights, Demos, How-To videos with your products, or even videos that showcase the culture of the company.
Video Marketing is only limited by your imagination.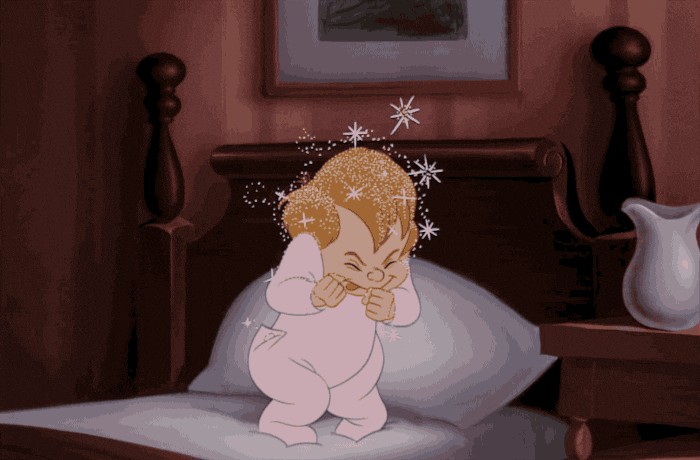 Next, ask yourself whether you'll do it in house, or if you'll hire out. If you want to produce videos internally, you'll need to research the equipment and editing programs necessary to produce the content. There are cameras, mics, and lighting set up for any budget. However, you get the quality you pay for, so be mindful of that! 
Do you have the staff power and capability to do so? Do you have the time to manage every step of the process? Creating video content can be a time-consuming ordeal, so be sure you're prepared to take it on!
If you want to hire out, do your research on the agencies, freelancers, and production companies in your area (like us, for instance). Reach out and meet with companies that you feel would capture your video marketing the best. Once you seal the deal, it's time to start pre-production.
Second point: Pre-Production
..or as I like to call it "Proper Planning Prevents Poor Performance." So you have the goals in place, now it's time to film!
In reality, it's time to plan the production. It's not as simple as "have an idea, now Lights. Camera. Action!" Pre-production is VITAL to the success of your campaign.
There is a method to the video marketing madness. You have the foundation, but you need the skeleton of the video. 
We're talking the:
Who is going to be in it
What equipment, permits, props, scripts, etc you need
Where is it going to be filmed
When is it going to be filmed
and finally
How is it going to be filmed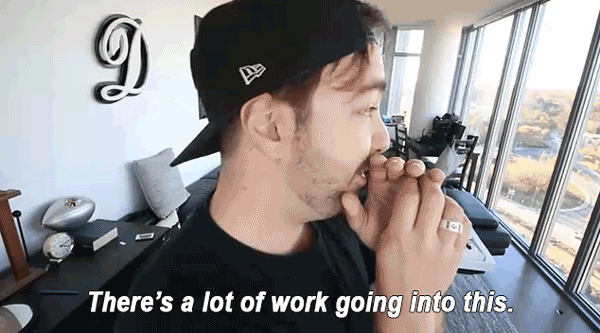 A script is developed either internally or externally in conjunction with the goals, target audience, and company branding. As the script is created and edited, a storyboard is worked on to help focus the director's vision.
A storyboard is a frame by frame shot list attached with the script so the director, cameraman, and post-production know exactly what goes where and when that frame happens. Not everyone will use a storyboard – but it does help with shoots that have multiple locations and angles. 
Speaking of locations, this is where filming logistics will need to happen if they did not already happen before pre-production. 
If you're filming outside, have you checked the weather for the week and set up rain delays?
If you're filming in a city or residential area, do you have the right permits to avoid fines? What location scouting has been done? 
Who will be in the video – employees of the company or paid actors? Have they been contacted ahead of time and worked into the filming schedule?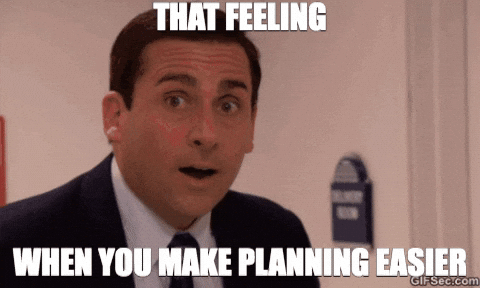 There is a lot of planning that must happen with each production – so to help out, we've created a downloadable file for you to use! It's a guide and checklist for each part of pre-production to help keep yourself organized. 
The Third Point: Filming.
The purpose of pre-production is to make Filming easier. It's the day of the shoot, and everyone is prepared. Fantastic!
Film multiple takes to have more to work with and give yourself more than enough time to film. Even the best-trained actors stumble, and equipment problems can pop up.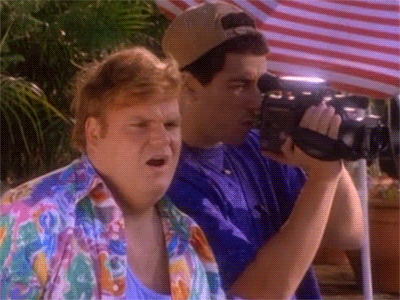 When filming, try to grab B-roll footage, which is supplemental or alternative footage inter-cut with the main shot. It's the footage that shows what a person is talking about, shots of the location area, maybe interaction between two people.
B-Roll footage blends in with the video to create a cohesive story that is visually appealing outside of the main footage. Integrate B-roll footage into your pre-production planning.
Fourth Point: Post Production
Post Production is where all the editing magic of visual and sound effects happen. If filming was organized and efficient, then post-production will be smoother. All the footage captured is edited to the script and storyboards.
Any planned voice-overs are captured, and if needed, a sound editor works on adding music and sound mixing; making sure to obtain a high-quality sound mix to go along with the high-quality visuals an audience is seeing. 
Visual effects, like utilizing a green screen, color correction or other video graphics, are added and managed. When selecting the visual effects to add to your video, keep in mind your company brand image. What colors and fonts do you have set for your brand, and what sort of visual styles does your company present?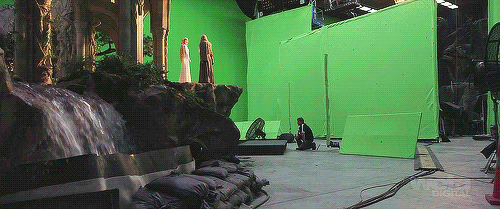 With post-production, you'll be given a lot of footage that needs to be cleaned up and trimmed down to the desired length.
If you're working with an agency, once the first edit is done, it's sent to you for revisions and suggested edits. You may want to add more or trim some lines. Maybe the colors are off or you don't like transitions in some places. 
This is where you need to remind yourself of the Target Audience, Campaign Goals, and most importantly your Brand. Does this video represent your brand well? If not send it back with notes for the editors! Be specific with timestamps!
The Final Fifth Point: Launch the video!
Once you're happy with the video, it's time to release it. 
Will you host it on your website, or released on platforms such as YouTube, Twitter, or Facebook? It could be a part of your marketing campaign or internal training videos. The choice is up to you!
Where the video is going and who it's for was determined back in step 1. Be specific with where you release and promote your video. Focus on the copy and keywords to take advantage of SEO. It doesn't hurt to review the video one more time before you click upload for any textual typos or edits that escaped the post-production team.
Once you're happy with it, then let the world know all about it!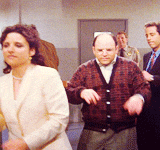 Here at HighClick Media, we follow each of these steps in our video marketing process. We have our target audience and campaign goals that we keep in mind with each of the videos we produce. For our brand, we create videos to help educate our community and clients on digital marketing, and we sneak in some company culture here and there.
We work as a team in each step of the process to produce content we're proud of, while at the same time pushing ourselves to improve the product, our skills, and capabilities. We saw video marketing as where we want to be, and together we're elevating HighClick to new heights!
Video branding and online video are taking the entire digital marketing frontier like a storm, and it's time for your company to jump in before it's blown away.
If you're interested in how video marketing can help your business, give HighClick Media a call! Together we'll elevate your brand to new heights.