7 Benefits of SEO
If you are a business owner, you should definitely invest in SEO (search engine optimization), the process of optimizing your website to maximize organic traffic from search engines such as Google, Bing, YouTube, etc. Search engine optimization is an essential component of any successful digital marketing strategy.
The benefits of SEO are far more valuable than many realize, and for those of you that don't have an effective SEO strategy, you are making a mistake, and I am very disappointed in you…
Kidding, of course! You don't know what you don't know, but that's where I come in!
Without further ado, I present to you: 7 Benefits of Search Engine Optimization.
1. Customers use search engines daily
Over 3 billion people are using the Internet on a daily basis, and 93% of online activities begin on a search engine. There are TONS of search engines out there. Like most people, Google is one of my go-to's. According to live statistics, Google alone processes over 40,000 searches every second. That is more than a trillion searches per year worldwide. The opportunities for your business to be discovered on search engines are never-ending!
2. SEO attracts quality traffic
Search engine traffic is the best traffic you could ask for. Why? Because people are searching for the problem you solve.
"People don't care about your business. They care about their problems. Be the solution they're looking for."
With this particular component of digital marketing, you don't have to persuade people to buy or hound them with advertisements. When they type something into a search engine, they are already interested in what you have to offer. The SEO industry is worth $65 billion for a reason, am I right?
3. SEO strengthens your reputation
In Google we trust. Seriously, people use it every day to find what they're looking for. Having a high search engine ranking builds trust and credibility with your audience. On the first page alone, the first five organic results account for nearly 70% of all search engine clicks. The numbers do not lie.

4. SEO increases brand awareness
There is no such thing as too much exposure. Search engine optimization will help people become aware of your brand. Even if your website visitor isn't ready to make a purchase, by being aware of your offerings, they're more likely to do business with you in the future.
5. SEO is measurable
SEO allows you to measure your conversions and the source of your conversions. Not only that, but you can also measure the progression of your website rankings and organic traffic. With the right setup (or the right agency), measuring which search keywords are the most beneficial is a piece of cake!
6. SEO is mobile
Mobile is the future. Over 50% of internet users are searching from their smartphone, and that number is going nowhere but up. By optimizing your website for SEO, you are thinking ahead and considering the next generation of marketing. Search engines will favor your website when it is optimized for mobile.
7. SEO can help you attract the appropriate talent
Google is the starting point for someone searching for a job. You have the ability to optimize your website for a high Google ranking for the positions you are hiring for. Investing in an SEO strategy could help you avoid recruiting fees.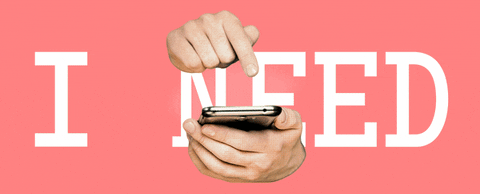 These are simply a tiny handful of SEO benefits. We could go on for hours, but long story short, it is the smartest marketing investment you can make. It's a long-term asset that generates traffic, leads, and sales. Your customers are using a search engine right now, and one of your competitors is growing significantly from it. Don't fall behind. HighClick can help you with a SEO campaign today.