What is Content Marketing?
As a digital marketer I'm often asked
What is content marketing, and why should I use it?
And if I'm being honest, sometimes I can't find the right words to say. It's not that I don't know what content marketing is, but how do you quickly define such a broad term that plays a such a prominent role in digital marketing and our everyday lives?
I could give you 50 examples of content marketing, and probably 50 different definitions that are all correct. But to sum it all up, content marketing is the anchor of every successful marketing strategy.
Anchor is defined as a reliable or principal support, and when it comes to digital marketing everything is supported by content. This strategic type of marketing puts a concentration on creating and sharing high-quality and consistent content to provide your target audience with solutions to their problems.
Your goal should be to create content that sparks conversation, which will ultimately lead to a ROI.
How and Why?
So now that you have a clear understanding of content marketing, how do you utilize it to benefit your brand?
Stories!
Everyone loves a good story. Stories are universal instruments we use in every area of our lives, especially marketing.
But, why stories?
We're all human, after all. Emotional little earthlings that feel all the feelings! When you tell a story, you have the opportunity to make an emotional connection. Making this connection with your target audience establishes trust.
With a compelling narrative, you can generate joy, immediacy, and hope with just one message.
And with digital marketing growing at lightning speed, the ability to effectively translate your brand's story on various platforms is a must.
Speaking of those various platforms, there are endless brands out there that are already telling their story every single day. Follow these tips if you want to know how to stand out.
1. Remember- there's a difference between a story and a good story.
A good story connects to something bigger than you or me. Your story should reach out and touch your target audience. Understand their problems, and tell them how your brand can provide a solution.
I personally loved 'Worlds Apart', the 2017 Heineken ad in which total strangers work on a project together to soon learn that they have extremely opposing political views. They are then given the choice to go their separate ways or sit down and discuss their differences over a beer. Spoiler Alert: they all chose to stay and discuss their differences. Talk about warm fuzzies!
In 4 minutes, Heineken told a powerful story that connects to a purpose much bigger than beer.
2. Build a Curiosity Gap
Content marketing often involves itty-bitty content to adapt to the short attention span of consumers today. But let's not forget the truth- people make time for what they want to make time for. Think about what ads engage you and why. There was likely a curiosity gap between what you knew and what you wanted to know, which kept you engaged long enough to find out the answer. If you can accomplish this in a bite size, go for it! But don't be afraid to give consumers something they can really chew on once in a while.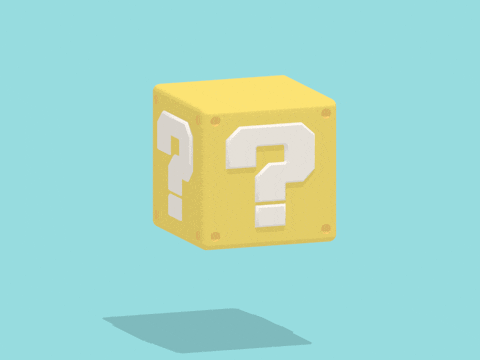 3. To Promote or Educate?
Content marketing stretches far beyond most product-specific information and offers the customer value. When your brand becomes a credible source of information, consumers will trust you and be loyal to your brand. Determining which content type you want to create sets the tone for the story you tell.
When you talk Content Marketing, remember this
Good content marketing is an investment, so it's vital that you measure your results.
On average, 60% of small business owners can't truly gauge whether or not their content marketing strategy is effective. This is not good.
But on a positive note, 82% of consumers feel positively connected to a company with a solid content marketing strategy. The Typical ROI is 3X the leads for every content marketing dollar spent! And these aren't just any leads, these are quality leads, which means consumers made contact with content that specifically solved their problems.
You need that data to properly optimize your strategies for maximum results!
You can expect the following with proper optimizations:
Higher clicks
Higher conversion rates
Higher up-sell potential
Higher purchase frequency
With the proper content marketing measuring tools, you can expand your success rates over a shorter amount of time.
Who, When, and Where?
So who, exactly, should use content marketing? Well… everyone! Marketers, business owners, and content curators alike should know how to use it for the benefit of their brand.
Many large, well-known companies use content marketing every day! Some examples are P&G, John Deere, and Microsoft. It's likely that your company isn't that size, but fear not! Small businesses find success with a good content marketing strategy as well.
When should your brand use content marketing? There is no exact time in the day that you should put out content, but consistency is key! The ideal frequency of content marketing campaigns will vary for each business. Find out what makes the most sense for your brand and your target audience, and go from there!
As far as where your campaigns should be distributed – use the digital mediums your target audience is most engaged with. Think your Facebook page or your company blog.
Hopefully, you're walking away from this blog post with a fresh perspective on content marketing and how to work it!
Now you should be ready to go forth and create some content that's truly stellar.
But if you need extra guidance, we'd love to help!
We're experts at content creation and telling stories that'll keep your customers coming back for more.
If you want real results, contact us to chat!