My name is Alan-Michael Skirnick and I am the new Digital Marketing Assistant here at HighClick Media.
When I was younger, I had many "dream jobs." For instance, I wanted to be a paleontologist or a volcanologist when I was 4(ish). I couldn't pronounce those titles, but I really loved dinosaurs and lava so it didn't matter. At some point I wanted to be a major league baseball player, and even a lawyer – that second part only lasted a day. Overall, no matter what I wanted or where I went, I have always remained a curious person; a trait that has grown exponentially since I've grown up.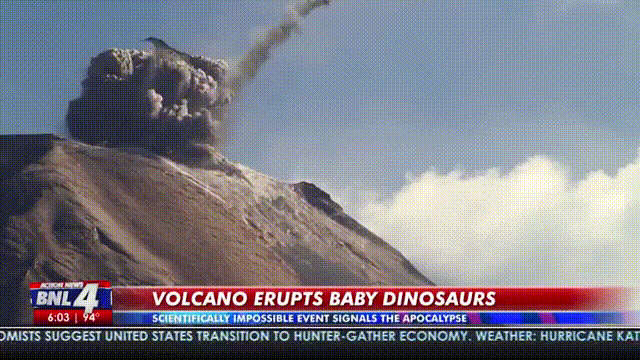 After graduating in 2015 from East Carolina University with my Bachelors in English, I searched high and low for a place that would allow me to be creative and to help others. Unfortunately for me, I wasn't able to find many places, and the ones I did find weren't hiring. Yet, in hindsight, my true problem was my focus. I had too many ideas of what I wanted to be and where I wanted to go. I needed a plan before I built the structure, but I was too busy daydreaming about the outcome to lay the foundation.
I eventually found my foundation in creative outlets, specifically creating YouTube video. The drive and imagination I had to employ helped with the discovery of new interests and passions, like digital marketing. I fell in love with digital marketing after I started creating videos on YouTube. Since over 300 hours of video are uploaded to YouTube every minute, I had to find resourceful avenues to stand out. To be frank, I wasn't very good at it at the beginning. I was green! I was naïve! I did zero research! Yet, through failure and success there is a lesson to be learned, and I've learned plenty so far.
If you're close to me, you undoubtedly hear me quote the Little Engine that Could. I'm a sucker for children's stories as they help shape our mentality in our childhoods and beyond. I became the Little Engine that could and did.  I devoured blog posts and books, utilized all my copy writing skills I've earned from my fancy degree, and looked at what everyone else was doing. In time I've gained a following on my various channels, but now I am able to use that knowledge for HighClick Media and to that extent the businesses we support.
To the business owners out there, what was your dream job? Was it opening up a business? How are you following your curiosity and passions? Are you learning from your failure and success? Would you like some help? HighClick offers a wide variety of ways to make sure your business comes to life online. We work with you every step of the way, alleviating any doubts or concerns you may have about digital marketing, and getting you set on the path to a growing business.
My name is Alan, and I'm excited to get to work.