When you think about branding, probably the first thing that comes to mind is a logo. A close second would likely be a specific color scheme that you closely identify with the brand. But any properly developed brand must also have a distinct style of writing and speaking. This is commonly referred to as its brand voice.
Having a strong, cohesive brand voice is one of the most important components in building a successful business. Research has shown that consumers prefer brands with unique personalities. When asked which factors help a brand stand out in the crowded social media space, 40% of consumers surveyed cited memorable content, 33% noted a distinct brand personality, and 32% stated that compelling storytelling was key. And what do memorable content, distinct personality, and compelling storytelling have in common? You guessed it: brand voice.
Every time you send an email, answer a customer support call, or speak to someone face-to-face, you're exercising your brand voice – whether you realize it or not. With each of these interactions, people are building up an impression in their minds about your brand. If this impression is to be a true reflection of your brand to followers, readers, listeners, prospects, and customers, you must be intentional about how you use your brand voice.
Identifying your brand voice isn't easy. It demands a great deal of introspection as well as an intimate understanding of who you are as a brand. In this article, we'll take a deep dive into what brand voice is, why it's important, and learn how to develop and refine your own brand voice.

Brand Voice vs. Brand Tone: What's the Difference?
You may have heard of brand voice before, but what about brand tone? Sometimes the terms are used interchangeably, but there are a few distinct differences.
Brand voice is how you express the personality of your brand through your chosen communication channels and to your target audience. It helps potential customers recognize and relate to your brand, get a feel for your mission and core values, and ensure that your message cuts through the noise.
Your brand voice encompasses everything from the words and language you use to the image your marketing assets evoke. Simply put, it's the overall impression you wish to leave on your audience at every point of interaction in the customer's journey.
Brand tone is the emotional inflection you apply to your brand voice. Your tone may need to be adjusted depending on who you're talking to, what you're talking about, and the platform you're using to communicate your message.
While a different tone may be called for in specific situations, your tone should always feel consistent with your brand voice. If your tone is off in some way, your audience may end up feeling insulted or angry. Whereas if your tone strikes the right chord, the audience may be convinced to stay and listen.
WHY IS BRAND VOICE IMPORTANT?

A Strong Brand Voice Creates a Favorable First Impression
According to Forbes, it only takes 7 seconds for your target audience to form an initial opinion about your brand. Whether this first impression is positive or negative relies heavily on your brand voice.
A consistent voice lets consumers absorb your brand quickly and easily, allowing you to capture their attention and keep them interested in your content as well as your company. 
If you can craft a brand voice that effectively communicates what your company stands for and "who" it is, you'll have a much easier time converting web visitors into loyal customers.

A Consistent Brand Voice Enhances Brand Recognition
Time for a bit of self-analysis. If your company logo didn't appear alongside your content, could your audience easily identify the content as coming from you? Would someone viewing your content on different channels be able to recognize that it all originated from the same brand? If the answer to either of those questions is "no," you probably have some work to do when it comes to brand voice.
Frequent or dramatic shifts in brand voice may cause confusion about your brand identity. If you're not careful, you'll end up with a random assortment of voices and tones in the content you produce, which doesn't provide potential customers with a consistent picture of who your brand is.
Maintaining a consistent voice across all your media channels delivers a cohesive feel to your brand. Brands with strong voices will "sound" the same on social media, in email communications, and blog posts – even if three different individuals or teams create content for these channels. Ultimately, potential customers should be able to subconsciously associate certain words, phrases, ideas, or emotions with your brand.

A Cohesive Brand Voice Helps Build Trust with Your Audience
People prefer to support brands that they trust. In fact, a recent survey found that more than 80% of consumers want to feel like they can trust a brand before they'll consider buying from them.
A well-crafted brand voice offers a unique opportunity to humanize your brand and demonstrate to your customers that you're sincere and trustworthy in each interaction you have with them. If consistently applied, your brand voice can help establish enduring relationships with your existing followers as well as attracting new prospects. 
Think of your brand's voice as a character. Stay "in character" and your audience will come to view your brand as a friend or a trusted expert. "Break character" and you'll confuse your audience and risk breaking their trust. By being transparent, personal, helpful, and knowing your products and services better than anybody else, you can not only build trust with your customers but maintain it for the long haul as well.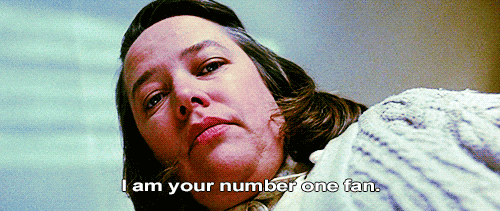 A Compelling Brand Voice Helps Increase Brand Loyalty
Consumers are becoming increasingly selective about which brands they prefer to regularly support and align themselves with. When people solidly connect to the way your brand communicates online, a relationship begins to form in their minds. In the event that these consumers need to purchase a product or service that you offer, they are much more likely to become your customers and remain loyal to your brand if they perceive this emotional connection.
When your brand voice changes constantly, you may be forfeiting the opportunity to demonstrate to consumers that they can trust your brand to understand their "pain points" and dependably deliver solutions. A consistent brand voice assures consumers that the brand is carrying out the company's mission and fulfilling its promises to the customer.

A Powerful Brand Voice Positions Your Business As an Authority in the Field
Whether you sell a product, offer a service, or both, you have specific expertise that could be valuable both to customers as well as to other businesses. By communicating consistently in the brand voice you've created, you can help position yourself as an easily identified and authoritative source for your area of expertise.
One of the primary reasons that customers side with certain brands is not necessarily the quality of the products, but rather the quality of the content they produce. By providing useful tips on various topics related to your niche or products, you're not only demonstrating your expertise but also increasing awareness for your brand.
When your business is regarded as an authority in the field, people will come to you to solve their problems. And that means business!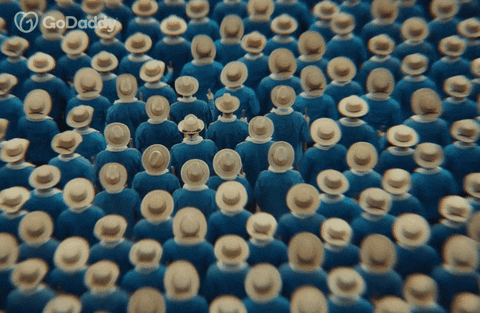 A Distinctive Brand Voice Helps You Stand Out from the Crowd
In the digital age, brands are faced with growing competition for consumer attention, interaction, and loyalty. You can only stand out so much on the strength of your visual content, logo, or product features.
The most enduring companies have a strong personality and a clear sense of purpose. The distinct voice they've created is used to consistently convey their message everywhere the brand has a presence.
A unique brand voice can help attract new prospects before they even become aware of your products or services. If you can quickly and effectively prove to consumers that your brand is different than – and superior to – every other brand out there.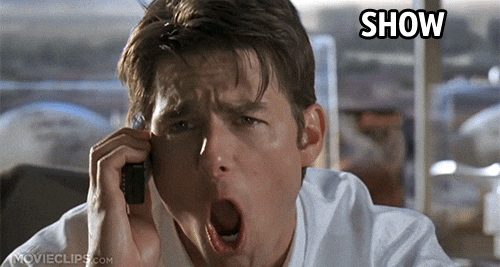 A Credible Brand Voice Helps Boost Sales
This is where the rubber meets the road. As we've seen thus far, a consistent brand voice can help you better relate to your customers, establish your company as a reliable solution provider, achieve your company's mission by following through on promises, and build your audience's trust in you. 
All of this ultimately adds up to more closed deals and higher revenue. In fact, research has proven that brands that invest in developing and exercising a cohesive brand voice will see their revenue increase by an average of 23%! Simply put, when consumers feel like your brand voice connects well with them, they're much more likely to buy from your business.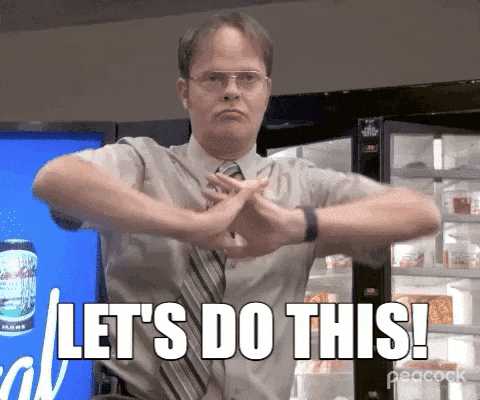 HOW TO DEVELOP YOUR OWN BRAND VOICE
Companies that have developed a strong brand voice haven't approached the process lightly or haphazardly. They've taken active steps to define what and how they want to communicate their message and documented it in detail, so that every point of contact with their customers is positive, on-brand, and consistent.
This is extremely important, since the manner in which you deliver your message to customers and prospects truly matters. In fact, it's one of the key factors that can make or break a deal.
Finding your brand voice can seem intimidating, but it doesn't have to be a big ordeal. Your brand voice already exists – it's up to you to recognize it, articulate it, and share it with the world. But how do you unearth your voice – and where do you start?

DEFINE YOUR BRAND
To really home in on and refine your brand voice, you need to come to a deep, intimate understanding of who your brand is and what you're trying to achieve. This is the heart of who you are as a company – your brand is simply a tool to express it.
A good place to start in developing your brand voice is to take a hard look at your company's purpose, vision, mission, and values.
Purpose
Who are you? Why do you exist? How do your clients benefit from what you have to offer?
Vision
What kind of future do you want to create? What goals do you want to achieve? Do you aim to make a difference in your community or the world at large? What sets your company apart from the competition?
Mission
What do you plan to do to create the future you've envisioned? What are you trying to accomplish as a company? What do  you want your audience to say and think about you?
Values
Define your company culture and the core principles that guide your business. What's important to you? What does your company stand for?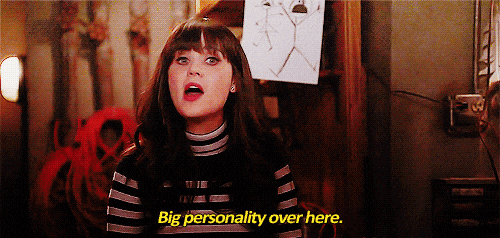 If you're still struggling to pin down the particulars of your brand identity, imagine your brand as a person and try to describe its personality. How do your brand's personality traits differ from those of your competitors?
This is an exercise you can get creative and have some fun with. Determining what type of person your company would be if it were a human being can help you gather valuable insights into the people who are most likely to connect with your brand.
What does this "person" look like? What kind of language do they use? Are they energetic or more laid-back? What does their ideal day look like?
Oftentimes, in order to determine who you are as a brand, it helps to first figure out what you're not. Knowing this will help you better define your voice.
That's where completing a "We're ______, but we're not ______" exercise can come in handy. Fill in the blanks of the sentence and duplicate the process several times until you've settled upon three or four sentences that best describe your brand. Once you've determined what your brand is not, then you can begin outlining what your brand actually is and how to 
When you've gained a better understanding of your brand's DNA, you can begin to consider how you will express it through your brand voice.

GET TO KNOW YOUR TARGET AUDIENCE
Understanding exactly who you want to appeal to with your messaging is a crucial step toward developing your brand's voice. In order to do this, you'll have to get to know your audience on a personal level.
Research your target audience's characteristics, habits, and behavioral patterns. Collect as much info as you can about their demographics, age range, education, job title, income level, likes/dislikes, and buying motivation.
As most of your customer interactions will transpire online, the words you use will leave a lasting impression in the minds of your target audience. The more you can align your voice with the language your audience uses, the easier it will be for potential customers to identify with you.
In addition, it's critical to determine your target audience's preferred method of communication. Not all demographics communicate the same way – some may prefer to be contacted on social media, while others may prefer email. Knowing how your audience prefers to engage with brands allows you to home in on the most appropriate marketing channels in an effort to create your brand voice.
Questions To Ask Your Target Audience:
What are their

interests

?

What are their

beliefs and values

?

What will

offend

them?

What will hook them?

How do they

speak

? Does this change across different channels?

What kind of

content

do they usually engage in?

Who are they following on social media?

What are they buying?

What are their

expectations

when they engage with brands?

How do you want them to feel about

your brand

?

How can you

provide value

to them?

What might make them

care about

your company, product, or service?

Does what they care about

align with

what your brand stands for?

AUDIT YOUR CURRENT CONTENT
Every piece of content you publish makes a statement about your brand, whether you're purposefully crafting a voice or not. If the voice your readers are already hearing from you isn't in keeping with your brand's values and purpose, you may need to make adjustments in order to align your content with your brand.
Your audience will be the ultimate measure of whether you've created a successful brand voice. If your voice doesn't resonate with your audience, then it probably isn't the right voice.
To gain greater insight on how your brand voice currently sounds, conduct an audit of your existing content across all marketing platforms, including webpages, blog posts, social media posts, videos, e-books, print collateral, in-store signage, etc.
Cast a critical eye on the content samples you've collected. Pay especially close attention to your best-performing pieces, as these are what your audience is currently connecting with.
Extrapolate the key characteristics of the voice used in these pieces. Take note of which aspects you feel can, and should, be reproduced across your brand as a whole.
Which of these examples could have originated from one of your competitors? Set those aside. Narrow down your examples to only those that embody the brand voice that you want to represent.

DECIDE ON YOUR BRAND'S TONE OF VOICE
Once you've decided what your voice is, it's time to focus on the tone of your brand. Think about what your product or service does for people. How does it solve their problems or enhance their lives? Your tone of voice should reflect and reinforce that.
When people interact with your brand, how do you want them to feel? If you want to make your audience laugh, then your tone might be whimsical, engaging, and accessible. Whereas if you want to raise awareness for a specific issue, your tone might be more compassionate, inspirational, and heartfelt.
Knowing the answers to these big-picture questions can help you pinpoint the emotional brand experience you're attempting to deliver. Cultivating your brand tone of voice is an effective way to accomplish this.
Remember, brand voice is what you say and brand tone is how you say it. As your tone may vary across different audiences or platforms, it's a good idea to document in your brand style guide – which we'll talk about shortly – how content creators should utilize certain tones in specific situations.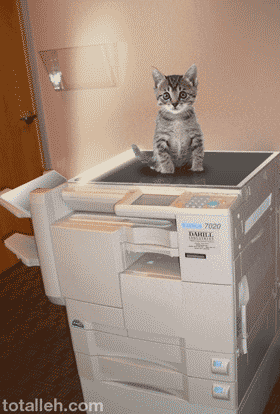 DON'T COPY THE COMPETITION
Imitation may be the sincerest form of flattery; but with regard to branding, it won't do your business any favors. Sure, it's worthwhile to analyze how your competitors craft a certain tone and engage with their customers, but you shouldn't try to imitate their style.
Attempting to emulate your rivals' success may attract people's attention – but not in a good way. Branding decisions that too closely resemble those of your competitors will make you look like a wannabe or a blatant ripoff. 
Aspire for something different instead. This doesn't require doing a total about-face from your competitors. Rather, seek out qualities and traits that their brand voice obviously lacks.
Conducting a competitive analysis can not only help you identify with whom you're competing; it can also help you distinguish between your brand and theirs.

CREATE FORMAL BRAND VOICE GUIDELINES
When developing a brand, businesses often create a style guide which defines standards for copywriting, graphics, colors, fonts, images, and all other branding details. This guide serves as a framework for all members of the team to follow when developing content.
Much like your brand style guide, your brand voice also needs documentation. Creating a brand voice document will help keep your social media posts and marketing copy in check and consistent – especially if you have more than one content creator on your team.
By creating a brand voice chart, you can organize and further elaborate on the brand attributes you've defined so far. Try to come up with three to four words (typically adjectives) that best represent your brand and complete a chart consisting of four columns – "Characteristics," "Description," "Do's," and "Don'ts" – explaining how each trait should and shouldn't be represented in your marketing.
Your brand voice chart is a great starting point for creating a larger brand voice document – a crucial reference guide that helps your content creators understand what does and doesn't align with your defined brand voice.
Your formal brand voice document should begin with your company's core values and mission statement; but it should also include other key components of your brand, such as personality traits, common vocabulary and phrases, as well as your desired tone of voice. Additionally, you should include examples of content that "hit the mark" as well as pieces that aren't necessarily reflective of the brand voice you've defined.
Establishing well-defined brand voice guidelines helps make sure that brand standards are upheld, and that every customer-facing asset your company creates sounds like one cohesive brand – even if you have a number of different people creating content and writing copy.

REVIEW & REVISE YOUR BRAND VOICE REGULARLY
Developing a brand voice isn't supposed to be a one-time, set-it-and-forget-it endeavor. As your brand messaging progresses over time or new competitors enter your market, it's a good idea to revisit your brand voice guidelines and rejuvenate them with fresh examples.
Make it a point to meet with your key content creators and communicators at designated times – whether on a quarterly basis, during major brand makeovers, or during large-scale events that could significantly alter your company's marketing strategy – to reevaluate your brand voice.
Identify any voice attributes that haven't performed well or, for whatever reason, are better in theory than in practice. Without regular reviews of your brand voice, you risk sounding outdated or out of touch with current events.
You want to ensure that everyone who may have a hand in creating communications from your company is on the same wavelength about what both the brand's voice and tone should sound like. FINAL THOUGHTS
Your brand voice is the first impression you leave with consumers, as well as the cornerstone of developing relationships with them as customers. It's a critical step toward becoming a company with dedicated clients and a long-standing place in the  market.
Much like a writer develops a character, your brand voice also demands careful development. Successfully keeping your brand "in character" calls for meticulous attention to detail, but it will prove profitable for your business.
While brand voice consistency is essential, flexibility is equally important. Be prepared to modulate your brand voice as customer priorities – and the market – change over time.
How will you know when you've found the right voice? It's pretty simple, actually. When you publish a piece of content or launch a new marketing campaign and a reader recognizes that it's your company before they even click, you'll know you've found your voice.
Now that you're equipped with more information about brand voice, it's time for you to go create your own! If you feel like you could still use a bit more guidance, HighClick Media is here to help with all your branding and digital marketing needs. Give us a call today at 252.814.2150 or drop us a line here to learn how we can help elevate your brand!