Marketers like us are always touting the benefits of establishing a solid presence on social media. We must be cutting through the white noise, at least in part, because more and more brands these days are creating accounts on social media. While this is certainly a huge step in the right direction, simply having a business page on all the trendiest social networking platforms is not enough.
You have to be active.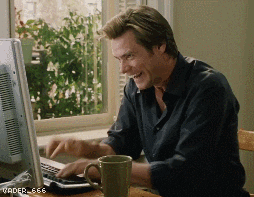 In truth, it's quite easy to set up channels on Facebook, Twitter, LinkedIn, Instagram, YouTube, Pinterest, Snapchat, and the like — it's a lot harder to maintain them. It takes time, effort, and resources.
But it's absolutely essential.
Being active on social media boosts brand awareness, makes it easy to engage with customers, improves your SEO rankings, and allows you to control your narrative.
Conversely, oft-neglected or poorly managed social media accounts can be damaging to your company's reputation.
Twitter tool ManageFlitter considers social media accounts to be "inactive" when no one has posted on them in over 30 days, while others would deem inactivity to mean that there have been no posts in the past 48 hours.
However you choose to define it, an inactive social media account sends all the wrong messages about your company. Primarily, it communicates the fact that your business doesn't care enough to be up to speed with today's technology.
Dormant social media accounts can have immediate negative effects on your business, including – but not limited to – decreased reach, decreased influence, and loss of market share.
7 Reasons Why Social Media Accounts Become Inactive
There are numerous reasons why a business's social media pages might become inactive, but we often see many of the same "excuses" being tossed around: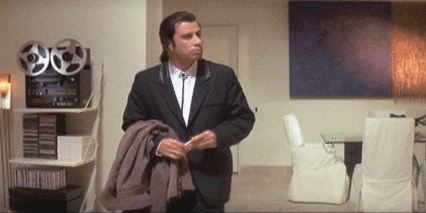 The business is..well…out of business.
Maybe the owner retired, or decided to move on – or the business simply failed. But, in essence, there is no business. Unfortunately, this fact often isn't communicated very well, since businesses' social media pages are rarely shut down upon dissolution.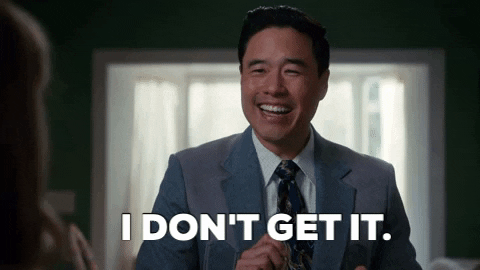 The business never really understood social media to begin with.
As mentioned before, it's easy to set up a social media account; but it's what you do with it going forward that truly matters. Having a strong social media marketing plan, understanding why you're using it, what message you're trying to convey, what content you have to post, how to measure your activity, how to convert fans into customers – all these things play a much bigger role than simply setting up your account.
Social media is something businesses are expected to do these days, but that doesn't mean that business owners or their employees possess the required skill set to achieve the desired results. Not having the knowledge or technical ability to properly use social media is not a valid excuse for abandoning your efforts altogether. Undergoing professional social media training or enlisting the services of an outside company to manage your social accounts are much better solutions.


Business owners have become disillusioned with social media.
Seeing results from your social media campaigns requires patience and a lot of hard work. It's not a magic pill that fixes all your problems instantly; it's something you work on for the long term. Social media is often equated with face-to-face networking. First, you build relationships, and over time these relationships can translate into an abundance of new work. But you have to be dedicated and persevere. Give up, and you're yielding the fight to your competitors.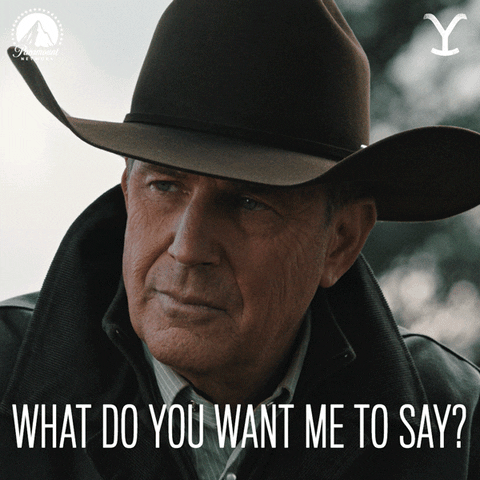 Businesses don't know what to say on social media.
It's a standard complaint — how do you find things to say every single day that will energize your audience? Make a note of all the services your business offers, the things you do, the problems you solve, the pains you fix, and the things that interest your customers — down to the smallest details. Determine where the intersection lies between your business and your customers. Ensure that your marketing conveys the right message to the right people at the right time. When in doubt, apply data and insights to back up your gut feelings.
The business is too busy to deal with social media.
This statement can either be the truth or an excuse for the fact that you simply don't care for social media. Many customer-facing businesses, such as restaurants and bars, simply don't have the time to pick up the phone in the middle of a busy evening and respond to or engage with potential customers. Some business owners are genuinely too busy for social media, but they must be honest with themselves about this.
Realistically, two social media platforms should be able to be managed effectively in just thirty minutes a day. Perform a time audit of your typical day and determine where you might be able to shave a few minutes off several daily tasks to create more time for your social media management. Or if there is someone in your office with the required technical, marketing, and customer service skills to manage your social media, see if they can find thirty minutes each day to devote to this task. If neither of these is a viable option, outsourcing to a social media management company might be your best bet.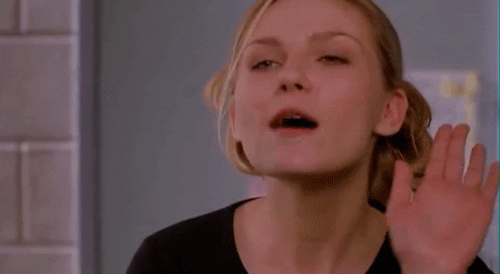 The person managing social media has left the company.
Oftentimes, a business's social media activity stops dead in its tracks for months or years when the person running social media campaigns has left the company. This is a function that must be replaced, not left dormant.
From a customer's standpoint, social media has become as important a channel of communication as the phone, emails, or web chats. How much would it concern you, as a business owner, if your phone lines were to go down for an entire morning? Shouldn't you be worried just as much if your social media is inactive for days, weeks, months, or even years?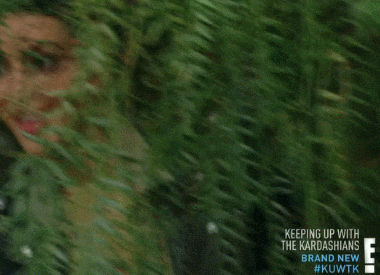 The business is simply "lurking" on social media.
The lurker relates their side of the story something like this: "I don't post on social media. I just use it as another channel to follow the news and my favorite sports teams." This is perfectly fine for an individual using social media for fun. For a business, it's a death knell. This would be tantamount to showing up for a networking meeting and observing the goings-on while hiding in a corner. It just doesn't work.
7 Pitfalls of Social Media Inactivity

People Will Think You're No Longer In Operation
When a social-media-savvy person is searching for a local business in your field and comes across an inactive or seldom-updated page, they might quickly conclude that you must no longer be in business. This false impression will inevitably exclude your company as an option in the mind of the potential customer. They'll swiftly forge ahead to find a business that frequently updates its page with fresh content.
Since approximately a third of all small businesses fail in the first three years, it's not unreasonable to assume that an inactive social media account signifies a business's closure. However, a neglected social media page could also send the message that nothing new has happened at the business in however-many days — which, if true, makes your business seem as dead as if it were closed, and generally not worth the time of the average consumer.

Your Credibility Will Be Damaged
Customers research a business on social media to scrutinize its values and get a feel for what the business is like. If they're greeted with an inactive account, the first impression is not favorable. Employees and potential employees will also check out a company's social pages to see what kind of culture it demonstrates.
Fair or not, companies are judged on their willingness to engage with consumers, their dedication, and their social media presence. An inactive presence does more harm than good.
Inactivity projects the message that the business doesn't take an active interest in its potential customers. When you're active on social media, you can control your narrative online. You can communicate your credibility firsthand and attract customers the right way.

Your Customer Service Will Suffer
If you are no longer monitoring your social media accounts, have you communicated that to your online followers? Are there customers tweeting at you for support? Are there issues going unanswered? Social media is a two-way conversation, and if you're not engaging back, you have no chance of building positive word of mouth or cultivating brand fans.
Savvy internet users will check out reviews or testimonials on Facebook or other social media pages before deciding to try a new business. Consumers want to sense an atmosphere of camaraderie and to know that your business is a well-respected member of the community. If your social media presence is lackluster, chances are you don't have many (if any) customer reviews on your page — this could be a major turnoff to potential clients.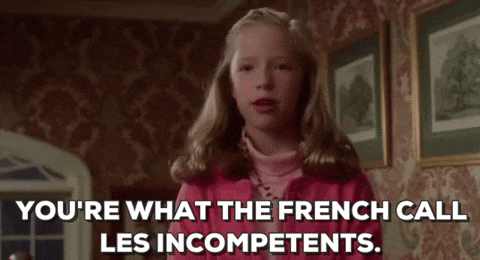 Your Company Will Appear Incompetent
A subpar social media presence makes your company look unprofessional and amateurish to potential clients. Inactive social media pages give the impression that your business is unable to follow through on obligations and complete tasks.
If that's what you're going for, then great! If you'd rather convey the message that your business is equipped to solve problems, combat challenges, and truly serve your customers, it's time to put in some work on your social media pages.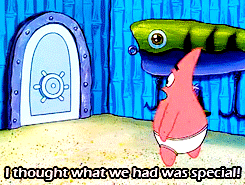 You Will Start Losing Followers
You've heard the popular saying "out of sight, out of mind," right? This is never more true than when it comes to social media. When you aren't actively posting to your social media pages, you're giving your followers the chance to forget about you. Consumers can be a fickle bunch. If you're suddenly off their radar, they're going to move on to another brand that grabs their attention.
Marketing is all about consistency, no matter which type of medium you're using. Staying in front of customers on a regular basis continues to remind them that you're around and that you can't wait to see them in your store or office.
Without an active online community, you won't have loyal followers; and without loyal followers, you will lose potential brand advocates. When your followers aren't reaching out to engage with you or others about your business, your links are less likely to be shared to social media. This will result in fewer signals being transmitted to Google's algorithm, which will increase the chances that your keywords will drop in ranking on Google searches. All of which is extremely bad for your business!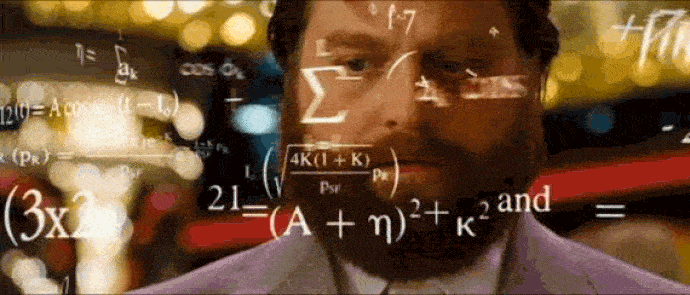 Social Algorithms Will Decrease Your Reach
Brands that become inactive on social media for as little as two weeks can expect to see their reach decrease by an average of ten times! When your page becomes dormant and no one is interacting on it, your posts simply aren't going to be seen by your followers.
For example, Facebook — the largest social media platform worldwide — has set up their algorithms to determine which posts will show up on people's news feeds and which will not. This can be directly affected by your not posting for weeks on end.
Inactivity on social media can significantly affect your reach, even when your brand begins posting again. In order to recover, it typically takes around 3 to 5 times the amount of dormancy time in order for engagement and reach to return to their former levels. In other words, if you're inactive for a week, it could take anywhere from 3 to 5 weeks to get back to your original reach numbers.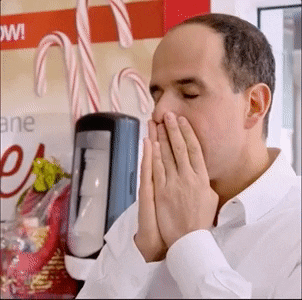 Your Brand Will Lose Market Share
Periods of social media dormancy create ideal opportunities for competitors to steal your brand's market share. Savvy brands become more active when the competition slacks off. This means they get lower ad rates and higher CPAs (costs per action), not to mention the bulk of your audience's attention.
When your followers see less content from you and more from active brands in your field, they will become more receptive to these brands even if they have enjoyed a long and satisfactory history with your brand.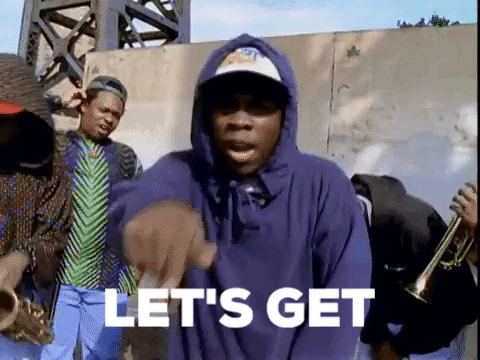 7 Solutions for Reviving Your Social Media Presence
If your business has been silent on social media for too long, it's time to make a change. It will be an uphill battle, but it's never too late to kickstart your social media presence. Here are a few pointers to get you back in the game: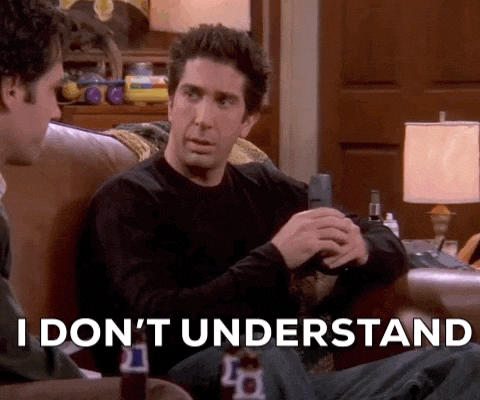 Evaluate What Went Wrong
In order to learn from your mistakes, it's important to understand what went wrong before. Did you stop updating your social media pages for one of the reasons stated in an earlier section of this blog — not enough time, insufficient technical ability, unaware of what to say, or frustration due to a lack of instant results — or some other reason?
This is the perfect time to be brutally honest with yourself about why social media didn't work for you before you decided to stop posting.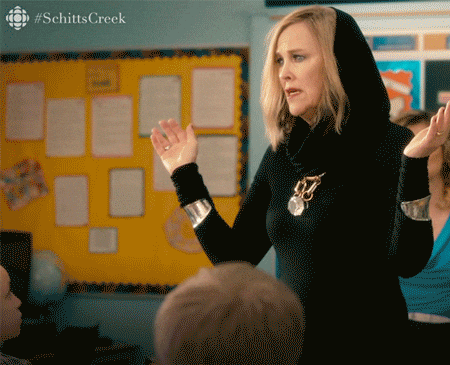 Pick a Social Channel and Redouble Your Efforts
Find out which platform (or platforms) your audience is active on, and research best practices so you'll understand how to reach customers where they already are.
Pinpoint what specific plans you should set in motion for your social media revitalization. Revamp and rejuvenate your platform with fresh energy, resources, and strategy. Commit to being more consistent in your posting.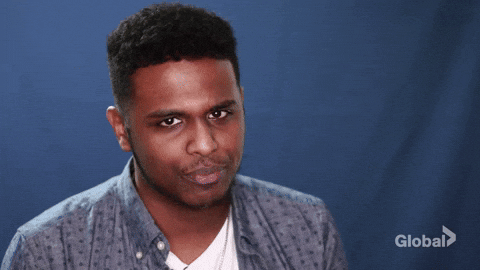 Develop a Marketing Strategy for Your Channel
Before starting up or refreshing a channel, determine whether this method is going to yield return on investment for your business. Formulate a plan for a successful launch and consistent cadence.
At a bare minimum, coordinate a passive posting schedule for your social media pages. Passive posts include content such as memes, quotes, branding statements, photos, etc. If you don't have the wherewithal for this kind of content creation, you can always work on expanding upon the content that's being created by the community about your brand. Never underestimate the potency of a retweet or a cross-shared post. You could also duplicate older posts that are still relevant to your business.

Create Attainable Goals for Your Company's Social Media Presence
It would be awesome if your business could have an active presence on Facebook, Twitter, Snapchat, Pinterest, Instagram, LinkedIn, and whatever the latest buzzed-about platform may be. But is that actually feasible?
Keeping track of and publishing fresh, relevant content to this many platforms will be extremely challenging, and will most likely result in mismanaged pages, intermittent posting, or inactive accounts.

Touch base with your team to decide on what platforms you can reasonably manage. Take it a step further and consider which social networking sites will best serve your specific audience. Once you've determined what platforms will generate the best results and customer advantages for your company, set up only those accounts and develop clear-cut posting objectives.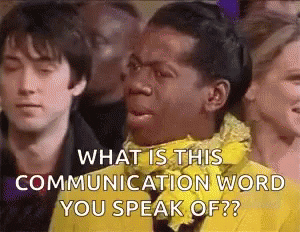 Communicate
If you're planning on shutting down any of your inactive social media accounts, be sure to communicate that to your audiences. Let customers know that the page will be "sunset" (phased out) as of a certain date and provide followers with a link redirecting them to the new page.
This keeps your clients in the loop, avoids giving the false impression that you're no longer in business, and ensures that you're migrating all your current followers and customers over to the new channels.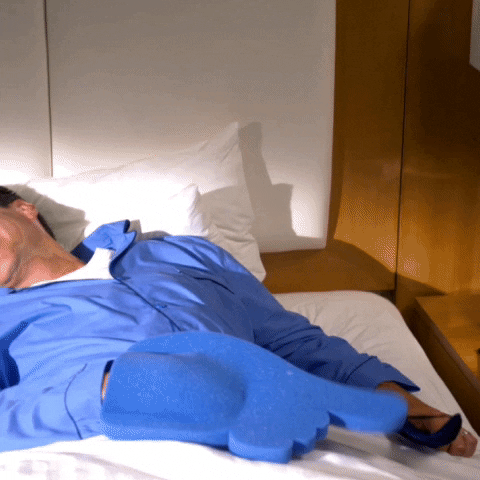 Implement Your Plan
There's absolutely no reason to go through the evaluating and planning stages unless you're going to put your plan into action. Social media marketing is all about the return on effort, and zero effort nets zero results.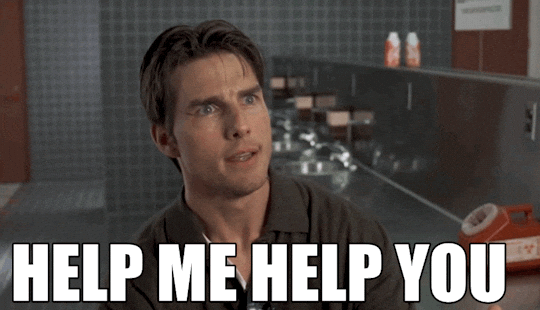 Partner with a Social Media Marketing Company to Maximize Your Efforts
For small-to-medium-sized businesses, it can be difficult to find a staff member who has the time to commit to managing your social media presence. If this is an issue for your company, consider enlisting the help of an outside party.
A reputable digital marketing company that routinely handles social media can help manage your campaigns and eliminate the stress of keeping your accounts up to date. Such an agency can also help maintain consistency in posting and boost your page engagement, ensuring that more people will see your posts.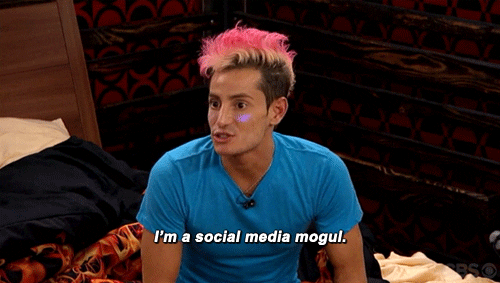 Final Thoughts
Social media should be viewed as an extension of your business. But you must find a way to devote the time and effort to it that you've already given to your physical establishment.
While it's absolutely vital that you have a strong social media presence in this day and age, it's better to have no social media presence at all than to have a number of inactive accounts. Likewise, it's better to have a stellar social media presence in just a few places rather than to have a poor presence across many different platforms.
By building a well-thought-out strategy, cutting back on the number of accounts you dedicate your time to, and outsourcing the management of some or all of your social media functions to marketing specialists, you can truly use social media to the fullest advantage.
It's time for your business to not only exist online, but to thrive.
HighClick Media is a full-service digital marketing agency that specializes in social media marketing and management. Our marketing team understands the importance of a strong social media presence, because we use it every day to elevate our clients' businesses. By developing a custom marketing strategy, producing quality content, and creating personalized promotions, we guarantee your brand will soar above the competition. Call us today at 252.814.2150 to find out more how we can help grow your business!