Is your business ready for the transition to the metaverse? Yeah, we get it – that's a loaded question! After all, there's still a fair bit of speculation and rumors about exactly what's involved with the metaverse and what it will mean for us and our businesses.
Over the past couple of years, we've witnessed businesses placing a greater emphasis on ecommerce and digital transformation – thanks in large part to the global pandemic. But we're also seeing businesses begin to shift their attention even further toward digital as the virtual world becomes less of a fantastical idea and closer to reality.
With internet users spending more time online than ever before, and many small businesses falling on hard times, it's time for us to rethink how we will connect with our audiences going forward.
In this article, we'll explore five ways to help your small business weather the world-changing transition to the metaverse – and thrive in its aftermath.

Know Your Niche
The concept of the metaverse – connecting people to technology (and vice versa) using virtual and augmented reality – isn't a new one. In fact, the idea has actually been kicked around for decades, to varying degrees of execution.
No one seems to agree, or know for sure when the metaverse concept was originally conceived; it's equally difficult to find an agreed-upon definition of what the reality of the metaverse means for us now.
What's certain is that the first (and perhaps best) way to make sure your small business is ready for this new era of digital transformation is to have a clear idea of what you want for your brand and how you can make the most of technology to achieve your goals.
For one company, that might mean developing better AI in order to be able to better address customer questions through your website. For another, it might entail creating an entire virtual reality world that allows potential buyers to examine products before buying them as though they were actually there with the items.
Let's face it: you know your business better than anyone else. Accordingly, only you can determine what the metaverse can (or can't) do for your business.
Consider Updating Your Branding
With new tech initiatives and the emergence of newer, more diverse social platforms come new branding opportunities. This is a great time to take a long, hard look at your visual brand.
One of the great things about the metaverse is its focus on connectivity. Startups and small businesses alike must ensure that the visual aspects of their messaging make clear how important communication is to the business. As one of the founding values behind the metaverse, paying special attention to your visual branding must always be a top priority.

Claim and Update Your Business on Search Engines
More than half of business owners haven't claimed their company's listings on tools like Google Business Profile (formerly known as Google My Business). This is a huge mistake!
Claiming and maintaining your online presence is absolutely crucial for a small business in today's digital world. Without it, you'll miss out on countless opportunities to drive traffic to your site, or to the business itself, as well as risk frustrating customers who can't find the information they need when they need it.
Keeping this information up to date is just as important, particularly for things like holidays or hours of operation, as incorrect information could easily turn off potential customers.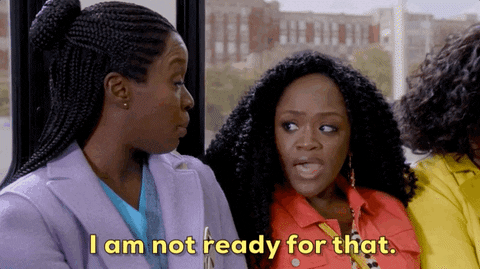 Don't Abandon the Old Ways Too Quickly
Try to avoid the temptation to go "all virtual, all the time" too soon. Yes, the idea of the metaverse is exciting, and it's likely that at least some of your customer base will be ready for it.
But good business dictates that you should always give the customer what they want – and the majority of consumers aren't quite ready for this new way of doing business. At least not yet.
Even as you're positioning your business to be ready for "the next big thing," don't be too hasty to cast aside the old ways completely. Many of your customers are going to want to stick with what they're used to, for as long as possible. You should continue to give your audience the option to engage with your brand through more traditional methods.

Remain Adaptable
Last but certainly not least, be ready for anything! One thing that many entrepreneurs and small business owners know well is that right about the time you get comfortable, that's when change comes fast and furious!
Sure, we have an exciting future ahead of us, thanks to an increasing tech-minded push, and it's going to change the way we view and interact with our world. But if you get too hung up on tomorrow's virtual reality project, you might not see what's coming up next week.

Final Thoughts
Transformation is coming – that's a given. How will your small business ride out these changes over the next decade? Well, that's up to you. At the very least, you should be prepared for what comes next.
If you need help transforming your business for the digital age, HighClick Media can help! Whether you're looking to update your website, get started with social media marketing, or optimize your website for search engines so it's easier to be found online, we have a solution that's right for you! Call us today at 252.814.2150 or drop us a line here to see how we can help elevate your brand!
********************
An earlier version of this article appeared on Entrepreneur's website and can be found here.