Like most business owners, you know you need to effectively market your business in order to expand your sphere of influence and engage new customers – but you're unsure of the right approach. Is it more practical to recruit a dedicated marketing team to manage all your marketing in-house? Or is it wiser to enlist the services of an experienced digital marketing agency to tackle it for you?
Both are reasonable options, but there are also ramifications connected with either decision. In this article, we'll take a look at the pros and cons of hiring a digital marketing agency versus hiring an in-house marketing team.

3 Time-Tested Methods for Growing Your Business
If you want to grow your business (and why wouldn't you?), there are a few tried-and-true methods you can employ to attract new customers:
In a perfect world, a business would land so many new customer referrals that they wouldn't have to shell out money for advertising, marketing, or direct sales. But when you're first getting started in business, referrals can be hard to rely on. Because of this, many companies will contemplate hiring an in-house marketing team or outsourcing their marketing to an agency. Let's examine both options:

WHY HIRE AN IN-HOUSE MARKETING TEAM?
Based on your specific business needs, it might seem more reasonable to employ a dedicated marketing team in-house. Sure, you're accruing additional salary expenses to the business, but you're also gaining total control over how your marketing plan is put into action.
Recruiting an experienced, skilled marketing manager who can take charge of every aspect of your marketing efforts can help grow lead generation and steadily attract new customers. So, let's weigh the pros and and cons of hiring an in-house marketing team:
PROS:

In-House Marketers Have a Deeper Understanding of the Business
Someone who works for your business is naturally going to have a much better understanding of the needs of your customers. They're more acquainted with your products and services, as well as how best to promote them to clientele. If you're a B2B organization – one that specializes in selling products and services to other companies – this may be even more critical, as an outside agency might not be as familiar with your specific market.
In-house marketers are likely to feel more connected to and in line with your overall business strategy. Chances are, they also have a fairly solid knowledge base and awareness of previous campaigns – and whether or not they have been successful – without having to go to the trouble of researching them, like an agency would. Additionally, an in-house team gives you creative control over the end-to-end digital process.

An In-House Marketing Team Is Focused On Your Brand Only
While marketing agencies will certainly make the effort to familiarize themselves with your brand and devote ample time to its marketing strategy, they're also focused on the marketing needs of their other clients. 
By contrast, in-house marketing personnel are able to focus on your business 100% of the time. Each of their marketing efforts is customized to your specific needs. They spend time examining what's working for you and making adjustments to marketing goals and processes. Because of this singular focus, your in-house marketing team is liable to put forth more ideas that are unique to your business.

In-House Marketers Are Available All Workweek Long
With a dedicated in-house marketing team, you don't have to schedule a time to meet – you can brainstorm or revise plans anytime you need to.
Having convenient access to key decision-makers in real time can help streamline creative timelines and project management much more so than if a project has been outsourced.
CONS:

In-House Marketing Can Be Inconsistent and Lackluster
One of the challenges of having just one or two people working on your marketing is that it's often a part-time role. In-house personnel might already have other duties they're expected to perform, and handling the business's marketing needs is simply bundled into their job description.
As a consequence, consistency plummets quickly. It's conceivable that weeks could go by without any new content being posted and ad campaign statistics going unmonitored.
Additionally, if budget constraints prevent you from recruiting a diverse team of crackerjack marketers, the content created by these individuals might be lifeless and uninspired as a result.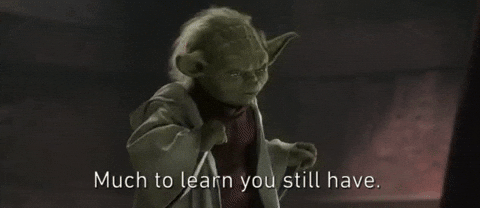 An In-House Marketing Team May Have Limited Training Time
Marketing agencies often spend a considerable amount of time and resources ensuring that their employees are updating their knowledge and skills. Ongoing training can entail attending marketing conferences or webinars, exchanging articles and resources online, and brainstorming between various departments.
By contrast, in-house marketers usually have less time to dedicate to improving their skills. They also don't have the benefit of learning from or collaborating with other marketing departments. While you may initially hire individuals based on their digital marketing experience and expertise, once they're a part of your in-house team they are far less likely to have the time and resources available to continue to maintain and refine their skills.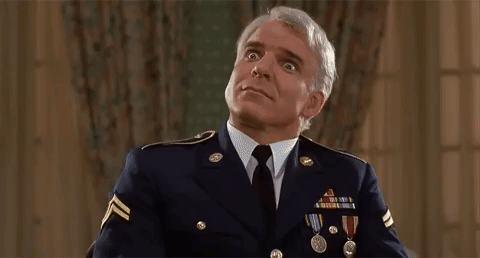 In-House Marketers May Run Out of Fresh Ideas
Effective marketing demands inherently imaginative minds that thrive on change. When a small in-house marketing team is focused on managing your brand alone, creativity can begin to languish over time. It's difficult to keep formulating new and innovative strategies to promote products and share content when you have no one outside your circle to bounce ideas off. 
In some cases, company leadership keeps a tight rein on their creative team and doesn't give them leeway to take chances and try new things. There may also be some overarching arrogance on the part of leadership, believing that no one outside the organization can represent the company as effectively as its employees.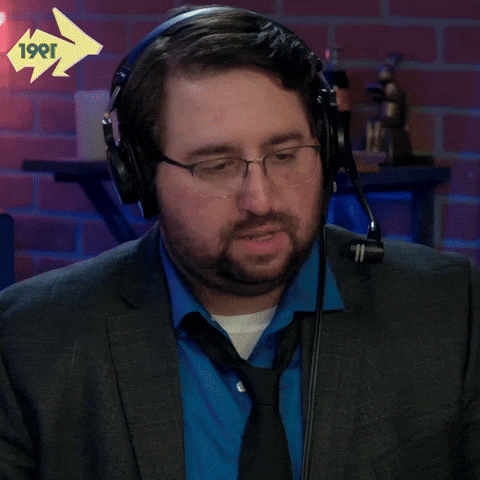 Companies Must Foot the Bill for Retaining an In-House Team
In the short term, it can seem like you're getting a better bargain by opting for a small in-house marketing team. But ultimately, it can become considerably more costly.
When you first link up with a marketing agency, you can anticipate paying out more money to get you set up – but these costs will dramatically decrease to monthly maintenance over time.
With an in-house team, you will continue to pay them an annual salary, as well as benefits and paid time off in most cases. With cost-of-living increases, this amount will only grow.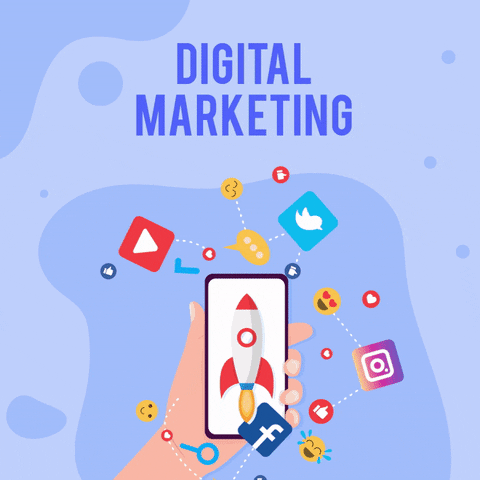 WHY HIRE A DIGITAL MARKETING AGENCY?
Securing the services of a digital marketing agency can feel like a monumental maneuver. Typically, there's a preliminary meeting, a contract of some duration, numerous discussions regarding the scope of work, and interacting with a variety of different people on the team. Finding the ideal agency can involve a great deal of time and effort.
Then there's the cost. Working with an agency is oftentimes more expensive than "DIY" marketing or recruiting in-house personnel, primarily because the agency is more experienced. But a digital marketing agency can deliver a more expansive array of services and also churn out higher-quality work. Here are some pros and cons of hiring a digital marketing agency:
PROS:

Professional Marketers Have Specialized Skill Sets
Effective marketing demands a multifaceted approach, involving content creation, social media management, email marketing, search engine optimization (SEO), pay-per-click advertising (PPC), graphic/website design, and web development. Assembling an in-house marketing team teeming with all this talent is no easy undertaking.
When you partner with a reputable digital marketing agency, you gain access to an entire team of specialists – each of whom knows their niche and understands how best to get results. These passionate and knowledgeable marketers routinely manage a wide range of clientele, making it all the more probable that they'll implement the proper strategies for your company with not as much trial and error.

A Marketing Agency Can Offer a Fresh Perspective
Companies that have been in business for any significant period of time may ultimately come to the realization that they're circulating the same ideas over and over again. Campaigns start to look alike, and copywriters continue using the same terminology to describe things. In-house marketers keep trying to devise new and innovative ideas, but it's getting more and more challenging to do so.
This is entirely normal. There's a natural limit to how long a company can craft quality content when they're promoting the same products and services day in and day out. It's easy to become single-minded when working from inside an organization. For this reason, getting an outside perspective can be immensely beneficial to a business.
Partnering with an agency can help you view your company from a different perspective and bring a fresh approach to your marketing strategy. While it's true that an outside agency will not have a thorough, expansive understanding of your company's brand and history, this can actually be beneficial. An agency can objectively identify opportunities that might have gone unnoticed or were not as easily recognizable by in-house personnel.
Digital marketing specialists have years of knowledge and experience, and they're trained to analyze your business from the consumer's or client's viewpoint. The old adage "two heads are better than one" is especially relevant when it comes to digital marketing.
Additionally, an agency may be more willing to push the envelope and think unconventionally. This can bring about increased ingenuity and quite possibly more successful marketing strategies.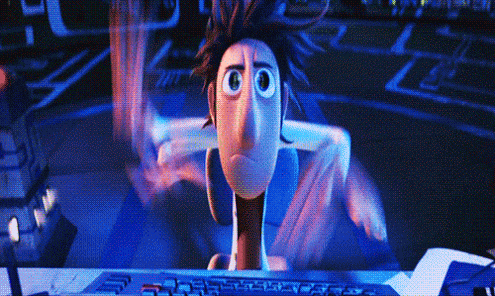 Consistency and Speed of Work Are Hallmarks of Marketing Agencies
When generating new marketing collateral, it's easy for an organization to become careless about what and when to communicate. More often than not, attending to customers is their primary focus, and marketing takes a back seat.
As the majority of in-house personnel have other responsibilities apart from their marketing roles, the amount of time they have available to keep up to date on all the latest social media, SEO, content marketing, and branding trends is extremely limited.
By contrast, when you outsource your marketing efforts to an agency, they are able to jump in and start implementing strategies right away, carrying out each project from planning to completion. Because these agencies routinely handle a wide array of client accounts, they typically work far more efficiently than an in-house marketing team.
Over time, these agile marketers have designed state-of-the-art workflows and processes that are built for quality, volume, and efficiency. Outsourced agencies will strive to make sure that your content, ad campaigns, and social media marketing are all sent out on time and looking great, as well as ensuring that your branding is consistent.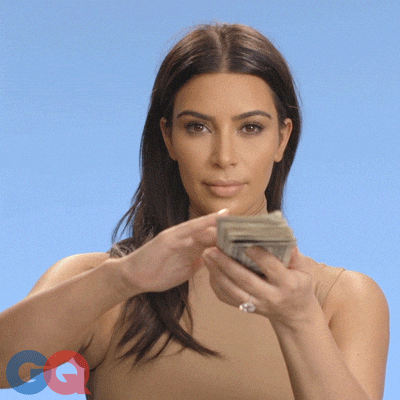 Marketing Agencies Are Cost-Effective Over the Long Term
While partnering with an outside agency might seem more expensive at face value, when you compare it to the costs of recruiting a full team of dedicated marketers, it's a bargain! In-house personnel can set your company back hundreds of thousands of dollars per year in salaries, benefits, and technology investments.
Alternatively, you might choose to designate a single, in-house employee to handle all of your social media marketing, graphic design, and online advertising. But for less than the costs associated with that one individual, you could hire an agency and gain access to an entire team of specialists who are experienced in meeting the needs of a variety of diverse clients in multiple industries.
Working with an agency that comprehends your specific needs will allow your company to move swifter, secure better outcomes, and make decisions more effortlessly. You may not even have to work with an agency long-term at full scale – once you're up and running successfully, you may only have to manage maintenance fees, which are considerably less by comparison.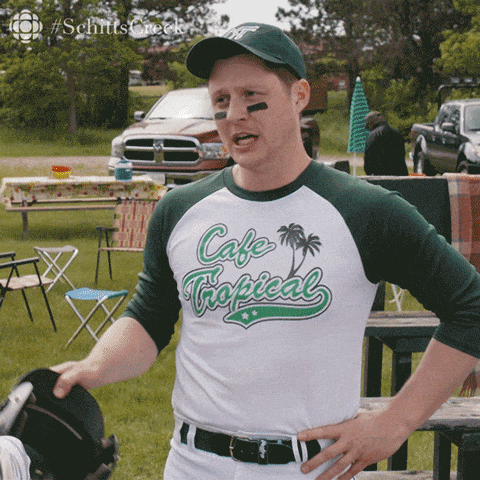 Outsourcing to an Agency Gives Your Company a Competitive Edge
Competition is fierce and technologies evolve at lightning speed. Thus, it's essential to keep up-to-date with the latest trends in order to stay ahead of your competitors. It's conceivable to do this with an in-house team if your organization is prepared to invest in marketing education, new technology, and advanced resources. But most aren't.
Fortunately, staying on top of the most current digital marketing techniques is an agency's lifeblood. Marketing agencies often enjoy early access to cutting-edge technologies, tools, and software – most of which just aren't available to smaller, in-house marketing teams.
Unless your internal marketing team is large enough to justify the costs of ongoing education and technology, it's generally more economical to outsource your marketing to an agency.
CONS: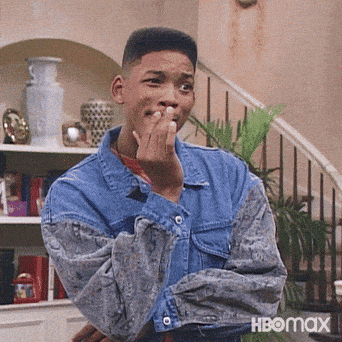 Partnering with a Marketing Agency Can Incur Higher Costs Over the Short Term
Depending on how many functions you decide to pass on to an agency, you can expect to spend a bigger chunk of your marketing budget than you would with a single, in-house professional – at least at first.
But, as previously mentioned, you can't always get the best results when entrusting all of your marketing efforts to one person. If you're currently covering the total cost of salaries and benefits of supporting an entire in-house team, you might find that outsourcing to a marketing agency is actually more affordable.
When you link up with an external agency, it's important to bear in mind that, in addition to gaining access to a whole team of professional marketers, you're also laying the foundations of a long-term marketing strategy that will gradually decrease costs and improve overall profitability.
Naturally, being businesses themselves, marketing agencies have their own salaries, taxes, and other expenses that must be met. In order to accomplish this, they have to set prices for each of their various services. Most agencies are upfront about their pricing and are willing to adjust their fee structures to meet your budget.
While an agency might cost more in the short term, they are going to be able to generate better returns that you can measure right away. This signifies that you know the value that you're paying for.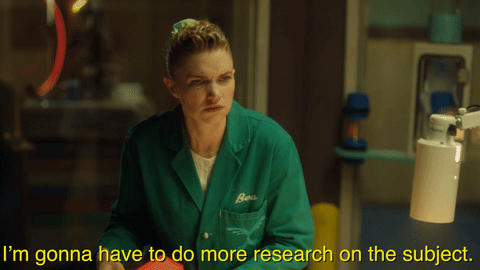 Marketing Agencies May Lack Your Knowledge of the Industry
While some marketing agencies concentrate on a specific industry, most of them work with clients in a variety of markets. Consequently, they may not have the degree of knowledge you have about your products and services.
In such cases, there will be a bit of a "discovery period" in the early days of a project until the agency has become familiar with the particulars of your central business processes. Even agencies that have worked with a vast array of clients will need time to grasp your customers' needs.
As each market is distinct, what performs well for one business could fail miserably for another. You won't want to squander money on a campaign that will turn out to alienate potential customers.
Finding a firm with demonstrated results in your field can help counterbalance a lack of industry knowledge.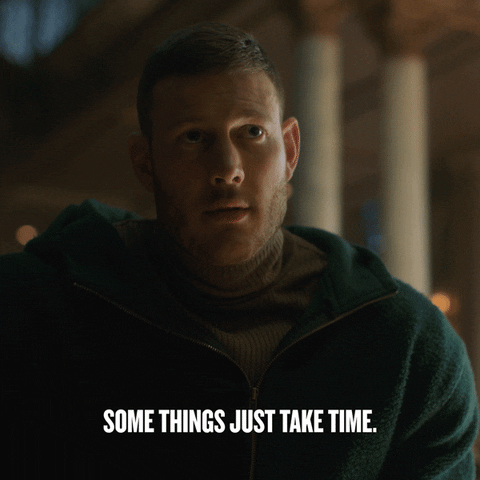 It Can Take Time for Agencies to Get Up to Speed On a Company
It can be hard to get down to business straightaway after hiring an agency. The client-agency partnership needs time to ensure proper alignment to the client's stated objectives.
A creditable marketing agency will want to gain a deep understanding of your clients and identify what it is that they're looking for. At the same time, they'll need to make certain they have a grasp of your brand's voice and image.
After taking the time to evaluate your goals and prior marketing efforts with their team, the agency will work to determine what direction to take with your marketing and make certain that you approve of it as well.
Once a campaign has concluded, the agency will ask for your feedback so that they can adapt and enhance your marketing strategy going forward. All of these things take time, and a freewheeling approach won't produce the optimal results.

You Can Expect Lots of Meetings, Especially At First
When outsourcing your marketing to an agency, you can anticipate taking part in lots of meetings and discussions, especially at the outset of the relationship.
Every single aspect demands your consent and stamp of approval early on, and you can't relegate the critical decisions to the agency. It can be burdensome at times – being tasked with reviewing a new web design or web content, or greenlighting ad campaigns – but it's an integral part of the process.
As the client-agency relationship progresses, you can expect to continue having regular meetings in order to: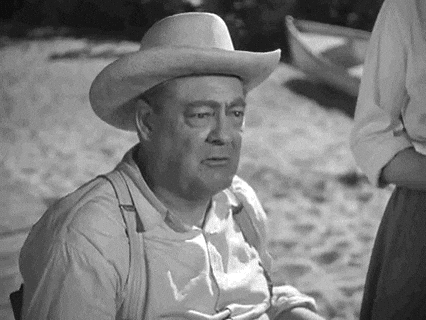 Regular Communication with Marketing Agencies Can Be Challenging
Effective communication is crucial to keeping your marketing plan running smoothly. But when you partner with an outside marketing agency, you won't always have instant access to your team. Lack of physical proximity is a natural barrier, and face-to-face communication is understandably more limited.
Communicating with your agency partners often takes place via phone or email, and they may be slower to respond to requests, questions, or concerns than you'd prefer. While meetings can be arranged, they typically occur hours or days later.
The fact of the matter is, you aren't the agency's only client – you may not even be their biggest client. Agencies routinely manage multiple accounts for a variety of clients. If other clients contract for more services, your company's project may not be prioritized as highly. Simply put, it can be easy to get lost in the shuffle.
Principled marketing agencies, however, work to ensure that no client feels less valued than another. They strive to keep in constant contact with each of their clients and make a conscious effort to respond to concerns quickly.

Final Thoughts
Both recruiting an in-house marketing team and outsourcing to an agency have their benefits and drawbacks. Neither option is inherently "right" or "wrong" for any business.
In order to determine which approach is right for your company, it's important to examine your short-term marketing goals as well as your long-term growth strategy. Weighing these against your own team's strengths and weaknesses is critical in assessing whether you should keep your marketing initiatives in-house or entrust them to outside experts. In addition, identifying which particular services your company needs and what your marketing budget is are essential to reaching a final decision.
Many companies already have a core of in-house individuals tasked with handling their marketing. By and large, in-house personnel live and breathe the company brand and are likely to have a far more in-depth understanding of the business's unique selling proposition, product set, and buyer personas. Thus, in-house marketers may be better qualified to create relevant content and effective communication strategies for the company.
Nevertheless, the range of expertise and resources available to in-house marketers may be limited – indeed, they may find it difficult to implement new software or keep pace with ever-evolving trends and technologies.
There's a steep learning curve involved with digital marketing, and teaming up with an external agency can help avoid classic "newbie" mistakes. Instead of spending time and effort exploring various possibilities, agency specialists will formulate and carry out a hard-and-fast plan without delay, so you can receive a quicker return on your investment.
Many organizations find that a hybrid approach to marketing works best. Outsourcing key services to agency specialists can not only be extremely cost-effective, it also provides an outside perspective which can help in-house marketing teams recognize opportunities to improve. Keeping some of your resources in-house also helps the company maintain some degree of direct control over its content, branding, and other marketing resources.
Now that you've had a chance to analyze the pros and cons of retaining an in-house marketing team versus partnering with an outside agency, it's time to take the next step.
If you or your business could benefit from the services of a professional, full-service digital marketing agency, HighClick Media is here to help! 
HighClick provides comprehensive digital media and online marketing solutions for businesses of all sizes. Our talented team of creative thinkers, innovators, and digital marketers bring skill above and beyond the ordinary to every project, resulting in explosive business success!
Whether you're looking for a fresh website design, brand development, email and social media marketing, search engine optimization (SEO), or pay-per-click advertising (PPC), our highly skilled team is fully equipped to assist you!
Reach out to us today by calling 252.814.2150 or visit our website for a full description of our services!